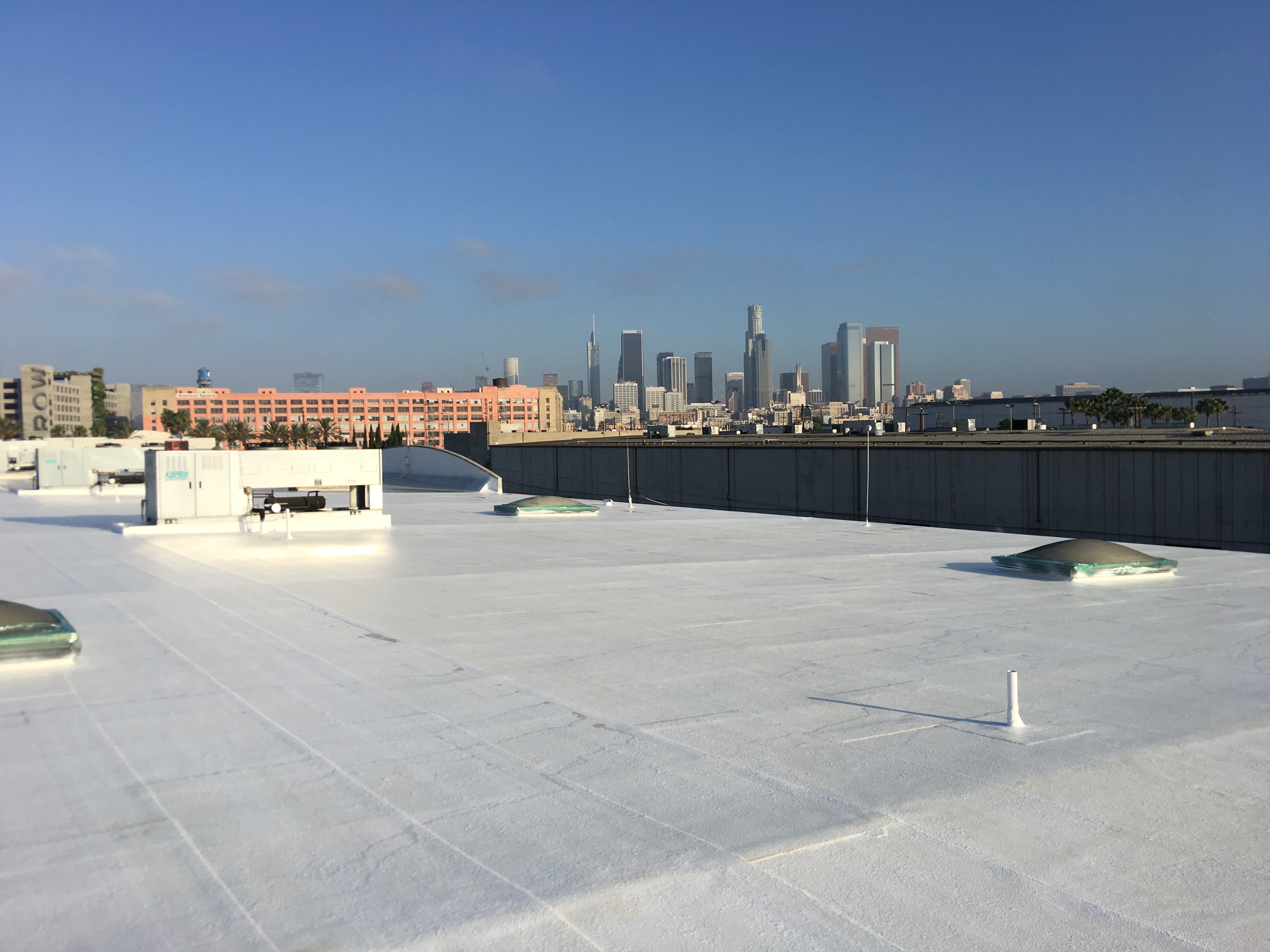 Parallax effect




Commercial Roof Repair
Flat Roof and Leak Repair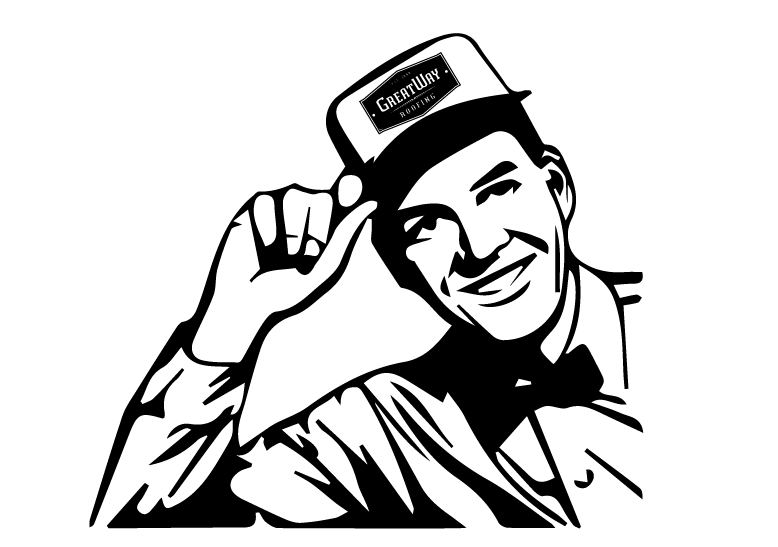 When it comes to installing the right roof for your commercial building, our trusted and reliable team prioritizes durability and efficiency from start to finish. We offer the latest in low slope and Cool Roof systems that are designed to optimize your investment and conserve energy.
GreatWay Roofing considers your roofing needs from every angle and provides the best solutions with exceptional value. We offer affordable and comprehensive roof inspections and annual maintenance programs for all commercial buildings. As a local, family-owned and operated commercial roofing company, our goal is to look after your roofing needs and deliver a high-quality service to prolong the life of your roof investment.
At GreatWay Roofing, we pay attention to every detail especially during commercial roof repairs. Our roofing services are always efficient and we provide accurate and detailed reports along with photos to document the existing conditions of your commercial building's roof. Whether it's a simple leak or commercial flat roof repair and you're located in Ventura County, Santa Barbara County, or the San Fernando Valley, our dedicated and experienced team at GreatWay Roofing is here to repair your roof with the highest level of care and diligence.
What Our Clients Are Saying

The Campbell's

Moorpark

"Rod and his whole team did a great job. Good clear communication from the front office to the roofing crew. Wonderful work that was timely and very respectful of our property. "
Lorisa P.

Camarillo

"GreatWay Roofing was professional and courteous from the first visit all the way through the installation. Matt and his crew ensured that everything was top notch! They cleaned up so well each day and made sure debris was not lying around to hurt my family or my dog. I highly recommend GreatWay Roofing for your roofing needs! You will not be disappointed. "
Patricia S.

Moorpark

"The staff at Greatway did everything possible to make my roof repair easy for me. Everyone I dealt with was professional and the communication was always clear. The work was performed quickly and they did an excellent job on the repair. They even sent me pictures so I was aware of exactly what was done. Can't recommend them enough! Thank you for fixing my leaky roof!!! "
Myles Mattenson

Woodland Hills

"I make it a practice not to write reviews. But I'm breaking this rule today. The installation of my residential roof was essentially done in one day. GreatWay Roofing carefully cleaned the perimeter of my residence after their work. My questions were always promptly answered both before and after completion. The desire to go the extra mile to be of help was evident. I have recommended the company to others and happily do so here."
Andrea P.

Reseda

"I had to have my roof replaced recently and we all know it could be very trying. They were able to take the pressure and my concerns off my shoulders. The team was very professional and did an exceptional job. My old house offered several challenges for them which they were able to address and resolve with no problem. I highly recommend them for any job large or small. "
Daniel Gates

Moorpark

"I am so glad I went with this company. From the bid to completion, it was effortless on my end and they were very responsive. I worked specifically with Matt Saeger and he was very accommodating. They changed the install date from the original bid a few time but it was always earlier. In fact it ended up being installed about 2 months earlier! Matt always picked up the phone and always responds to emails in a reasonable time which seems to be a lost art these days. The day of my install, it was forecasted to rain that night so they doubled up the crew and got the job done in one day...ONE DAY! Can't say enough good things about this company and Matt. Keep up the good work! "
Thomas O'Mara

Moorpark

""The Great Way experience of excellent customer service took the stress out of having the roof repaired. Matt made sure all the issues were addressed and completed. The best part, after the project finished, Matt came by and spent time answering questions and making sure the job was done right. I want to thank Tony the roofing specialist who took the time to inspect the entire roof for rot and made the proper replacement repairs. No question or request was too small. Rene and his team were professional and courteous. I was amazed at how they worked as a team. At the end of every day, they picked up all the debris and cleaned the entire yard before leaving. All-in-all, they started and completed the project as stated. Also, it rained a week after the project and all is well!" "
Mike Martin

Simi Valley

"Working with GreatWay Roofing was a joy. The owner Rod was straightforward, a no nonsense, and no BS man. He came tom our home several times to make sure we understood what we were getting, how it would be done and the timing. At no time was there any hype or pressure. If you need a roof, do yourself a favor and contract with GreatWay Roofing. You'll be glad you did! "
Hank Converse

Simi Valley, CA

"I recently installed a roof. The job was done by GreatWay Roofing. They did a great job just like the name says. It was done in record time to beat the rain. They were professional and neat, cleaning up after themselves. I highly recommend and endorse them as a top quality Ventura County roofing contractor."
Max & Sandi Lipsky

Simi Valley, CA

"If you want a great looking roof, we recommend GreatWay Roofing. They took off our two layers of roof, replaced our termite rafters, and replaced it with a beautiful looking neat roof. Also, their workers meticulously cleaned-up and took all the old roof materials away. Finally, they were prompt and courteous from the workers to the salesman. So if you want a new professional looking roof, contact GreatWay Roofing Company first."
Scott & Julie Streitfeld

Tarzana, CA

"We were very impressed with the staff and customer service with GreatWay Roofing. They made this important project for our home less stressful than we anticipated."
Steve D.

Moorpark, CA

"We made the decision to replace our roof as a preventative measure on our 30-year old home. After soliciting 4 quotes, we decided to go with Greatway Roofing and conduct a tile reset. GreatWay was competitive in price and landed in the middle of the range as it related to cost. We decided to go with them, as we were comfortable with their project manager Ozzy and how the system was explained/presented. Ozzy did a good job communicating the process throughout. He clearly explained the features, benefits, codes and process. The project was completed on time and their team cleaned up at the end of each day."
Jag Patel

CAPAX Technologies, Inc.

"Thank you for the excellent roofing job you did on our commercial property.
We interviewed many other roofers but selected GreatWay Roofing becuase of their
knowledge and professionalism…Being a business, we were operational during the
roofing project…[They] took great care in keeping us updated during the entire
project and made sure we were completely satisfied before calling the job
complete…"
Barbara Modlin

Simi Valley

"I had a very good experience doing business with Matthew and Martin. Everything explained fully. Tony and his crew were outstanding, very professional and hardworking. I now have a super looking roof and the cleanup was fantastic!"
Kurt & Kathy Dahlgren

Simi Valley, CA

"…We are very pleased with everyone's work, cooperation, neatness and friendliness during the project, and would not hesitate to recommend your company for this type of stated work. Thanks for a job well done."
Pat Safford

Simi Valley, CA

"I just wanted to say thank you for the quick response to our leaking roof. The service tech was great and did a great job. It was a great pleasure doing business with you and I will highly recommend your Ventura County roofing contractor to anyone that asks."
Adam & Heather Retsky

Woodland Hills, CA

"We were very satisfied with GreatWay Roofing. They were very friendly and helpful, and listened to us. And the finished work was what we envisioned."
Scott & Julie Streitfeld

Tarzana, CA

"We were very impressed with the staff and customer service with GreatWay Roofing. They made this important project for our home less stressful than we anticipated."
Hank Converse

Simi Valley, CA

"I recently installed a roof. The job was done by GreatWay Roofing. They did a great job just like the name says. It was done in record time to beat the rain. They were professional and neat, cleaning up after themselves. I highly recommend and endorse them as a top quality Ventura County roofing contractor."
Robert Lee

R.E. Lee Design & Construction, Inc.

"It's a big undertaking to roof a new commercial building and re-roof an existing building, but Southern California roofing contractor GreatWay Roofing continues to be our first-choice roofing company for all of our projects. They're always very detailed even before the job begins and their staff is very professional and conscientious."
Ed Leveque

Simi Valley, CA

"A great Company to hire for your roof. Matt spent the time explaining everything to me, and answered all my questions. The installation was quick and efficient, including the clean-up afterwards. The best compliment was when the city inspector came out and said I had hired a great company and said HE was impressed with the work they do."
Karine

Newbury Park

"We had three people come and give bids but we chose to go was Greatway. They were able to get it done before it started raining. Our next door neighbors daughter-in-law saw our house after it was done and painted and asked, 'Did you do something to your house? It looks like an artist lives here!' So it came out great and we've referred Greatway to two other neighbors."