THOUSAND OAKS ROOFING  (CONEJO VALLEY)
RESIDENTIAL ROOF INSTALLATION, ROOF REPAIR & COMMERCIAL ROOFING
YEARS OF EXPERIENCE AS ONE OF THE MOST RELIABLE ROOFING COMPANIES IN THOUSAND OAKS CA
We've been roofing Thousand Oaks CA Since 1999. We've also been providing top-quality roofing services to Southern California home and business owners who appreciate and expect excellent workmanship and unwavering integrity.
GreatWay Roofing is an established and trusted Thousand Oaks roofing company that provides only the very best in craftsmanship and service. When you need a new roof, a roof repair or commercial roofing services, GreatWay Roofing is the company you can count on.
We conduct our business in a manner that elevates how roofing contractors are perceived by individual homeowners and commercial clientele alike. Customer service is paramount at GreatWay Roofing Company.
THOUSAND OAKS ROOF REPAIRS / INSTALLATION REQUIREMENTS
What you need to know before you start your new home or commercial roofing repair or installation project through building permits and inspections for Thousand Oaks, CA (Conejo Valley):
Roofing in Thousand Oaks (including Newbury Park, Oak Park, and some areas of Westlake, Agoura and Lake Sherwood), whether for a residential home or commercial building, will require a permit for the roofing project from the proper government entity and associated inspections. For roofing in Conejo Valley, you either have to work with the City of Thousand Oaks, or if you live outside city limits and in county unincorporated territory, the County of Ventura. Permitting through each goes through Building and Safety and while each city may have differing minimum requirements regarding types of roof installations, they ultimately follow California's uniform building code.
There are a few quick things to consider for roofing in Thousand Oaks (Conejo Valley). For instance, if you are part of a homeowners association there may be restrictions on the particular roofing product or roof shingle color allowed by the association. This is not a governmental regulation but a limitation, nonetheless. If you live outside of the city limits in the Ventura County unincorporated territory, such as parts of Newbury Park or Lake Sherwood, or even a bit further east, like Oak Park, you will want to contact the Building and Safety Division of the County of Ventura at 805-654-2771 or visit Ventura County Building and Safety. For additional information for roofing projects within the city limits of Thousand Oaks (Conejo Valley), you may want to contact Thousand Oaks Building and Safety online or by phone at 805-449-2575.
Thousand Oaks Roofing Tips
Regardless of which government entity you must deal with for permitting, certain elements for Thousand Oaks roofing companies will remain consistent. They should be using the most common roof covering materials that may include composition or asphalt shingle, concrete tile, and proper paper and roofing nails.
THOUSAND OAKS ROOFING CONTRACTORS SHOULD PROVIDE THE FOLLOWING:
Verify contractor is licensed with the California Contractors State License Board
By law, roofing contractors must provide the following notices:
The contract must include an estimated start and completion date.
The contract should include a specific scope of work on what is included and what is not.
The contract should include a schedule of payments and deposits cannot exceed 10% or $1,000.
Workmanship (labor) and material warranty Information. Wind warranty Information should also be noted.
The contract should also list the physical business address and not a P.O. Box.
Local references.
CALL US TODAY FOR A FREE, NO-OBLIGATION ESTIMATE!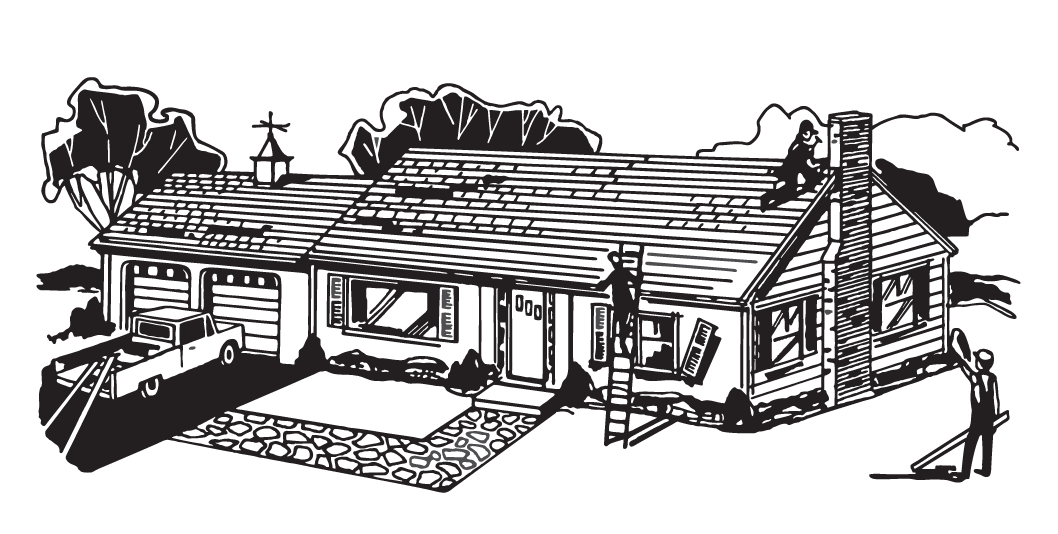 MINIMUM ROOFING REQUIREMENTS
Listed here is a breakdown of the minimum roofing requirements based upon the most common existing roof coverings for Thousand Oaks.
Max layers = 1
No addl. layers permitted
Added layers may require Engineer's Report
Use existing
Replace as needed
Use existing
Replace as needed
Use existing
Replace as needed
ASTM D226 Type I 15#)
30# recommended
ASTM D226 Type II (30#)
40# recommended
Class B Min.
Recommended Class A
**6lbs. Per sq. ft. Over 6lbs. Requires Engineer's Report**
**6lbs. Per sq. ft. Over 6lbs. Requires Engineer's Report**
**6lbs. Per sq. ft. Over 6lbs. Requires Engineer's Report**
*Roofs with a slope of less than 4:12 require a minimum of 2 layers of a 15lb. ASTM D226 Type I felt underlayment.
REVIEWS
WHAT OUR CLIENTS ARE SAYING
COMPLETE OUR ONLINE FORM TO RECEIVE A FREE ESTIMATE!
Connect With Our Regional Offices