RESIDENTIAL ROOF INSTALLATION, ROOF REPAIR & COMMERCIAL ROOFING
YEARS OF EXPERIENCE AS ONE OF THE MOST RELIABLE ROOFING COMPANIES IN OXNARD CA
Since 1999, we've been providing top-quality roofing services to Southern California home and business owners who appreciate and expect excellent workmanship and unwavering integrity.
GreatWay Roofing is an established and trusted Oxnard roofing company that provides only the very best in craftsmanship and service. When you need a new roof, a roof repair or commercial roofing services, GreatWay Roofing is the company you can count on.
We conduct our business in a manner that elevates how roofing contractors are perceived by individual homeowners and commercial clientele alike. Customer service is paramount at GreatWay Roofing Company.
GreatWay Roofing
3120 Paseo Mercado
Oxnard, CA 930362
(805) 852-0477
OXNARD ROOF REPAIRS / INSTALLATION REQUIREMENTS
What you need to know before you start your new home or commercial roof repair or installation project through building permits and inspections for Oxnard, CA:
Most every roofing project in the City of Oxnard will require you to get a permit from Building and Safety and will involve two on-site inspections. Also know that a pre-inspection will be required even if you're just adding additional layers of roofing materials over an existing roof. The first building site inspection is a roof nailing inspection, where an inspector will inspect the nailing pattern on the roof deck and a then a final inspection to ensure the building's roof project was completed correctly. Oxnard has no minimum requirements on the type of roofing product you install, but they do follow California's current Uniform Building Code. If you are part of a homeowners association, there may be some restrictions on the type of roofing products or roof color you can install. For additional home or commercial roof installation information, you may want to contact Oxnard Building and Safety at 805-385-7925.
Your local Oxnard roofing contractor should include the following:
Verify contractor is licensed with the California Contractors State License Board
By law roofing contractors must provide the following notices:
The contract must include an estimated start and complete date.
The contract should include a specific scope of work on what is included and what is not
The contract should include a schedule of payments and deposits cannot exceed 10% or $1,000.
Workmanship (Labor) and Material Warranty Information. Wind Warranty Information should also be noted
The contract should also list the physical business address and not a P.O. Box
Local Company References
CALL US TODAY FOR A FREE, NO-OBLIGATION ESTIMATE!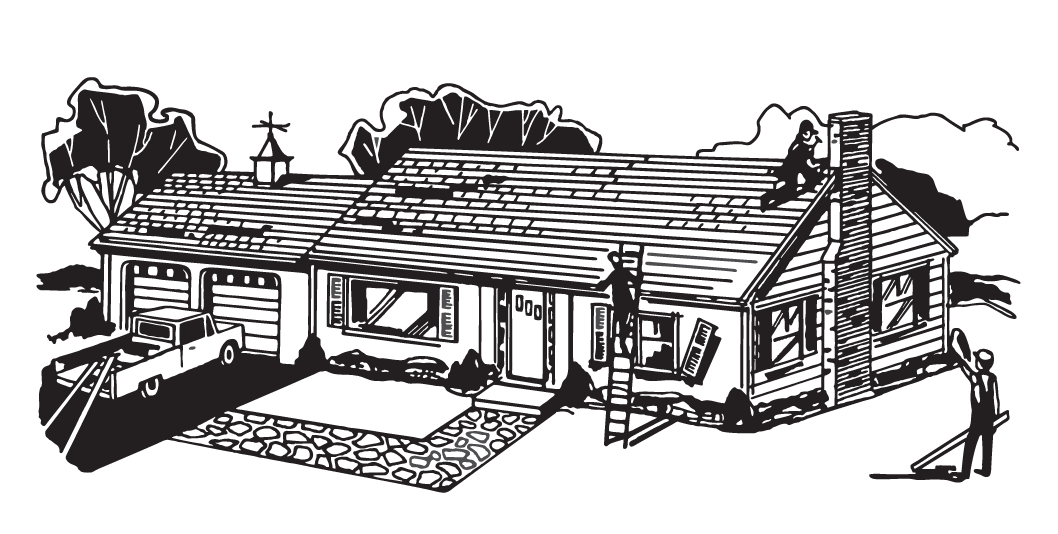 MINIMUM ROOFING REQUIREMENTS
Listed here is a breakdown of the minimum roofing requirements based upon the most common existing roof coverings for Oxnard.
Max layers = 1
No addl. layers permitted
Added layers may require Engineer's Report
Use existing
Replace as needed
Use existing
Replace as needed
Use existing
Replace as needed
ASTM D226 Type I 15#)
30# recommended
ASTM D226 Type II (30#)
40# recommended
Class B Min.
Recommended Class A
**6lbs. Per sq. ft. Over 6lbs. Requires Engineer's Report**
**6lbs. Per sq. ft. Over 6lbs. Requires Engineer's Report**
**6lbs. Per sq. ft. Over 6lbs. Requires Engineer's Report**
*Roofs with a slope of less than 4:12 require a minimum of 2 layers of a 15lb. ASTM D226 Type I felt underlayment.
REVIEWS
WHAT OUR CLIENTS ARE SAYING
COMPLETE OUR ONLINE FORM TO RECEIVE A FREE ESTIMATE!
Connect With Our Regional Offices