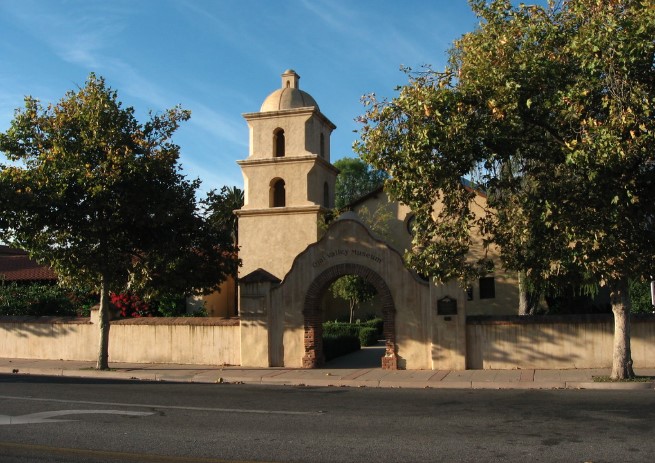 Ventura County is a county that is located in the state of California, and the city of Ventura is the county seat. The largest city of Ventura County is Oxnard. Sand Nicolas Island and Channel Islands National Park are also a part of the county.
The history of Ventura County, CA is very rich, starting with the Chumash people who settled in the area 10,000 to 12,000 years ago. These Native Americans were traders, fishermen, and hunters. The first time Chumash people got in contact with Europeans was back in 1542 when Juan Rodriguez Cabrillo (1499 – 1543), who led the expedition anchored near Point Mugu. Expedition members were the first Europeans who arrived in the area of today's Ventura County.
A catholic parish, Mission Basilica San Buenaventura was founded on March 31, 1782, by Father Serra. Father Serra arrived with the military expedition in 1769 when the active occupation of California by Spain began.
The Mexican War of Independence which lasted from 1808 to 1821 finally resulted in Mexico's independence from Spain. On April 11, 1822, at Mission San Buenaventura, the priests, the military, the Junta, and the Governor of California swore allegiance to Mexico. During the 1830s, the governor started granting the land to Mexicans in California, and those were mostly retiring soldiers. In the next fifteen years, the number of rancho grants reached 19. By the end of the 1830s, only 300 Native Americans were at the Mission.
In 1847, Ventura County has started to feel the effects of the Mexican-American War that began a year before. In1848, California was officially transferred to the United States by the Treaty of Peace, Friendship, Limits, and Settlement between the Mexican Republic and the United States, also known as the Treaty of Guadalupe Hidalgo. Two years later, the pending state was divided into 27 counties.
During the 1860s, the area experienced additional changes. Most ranchos were either divided or sold. In 1861, the United States Post Office was opened, and a couple of years later, San Buenaventura was incorporated as a town. The official split of Ventura County from the Santa Barbara County happened in 1873. The city of San Buenaventura got the bank, the library, and schools. The town of Oxnard was established in 1898.
In 1928, the St. Francis Dam collapsed, when many people were killed and many homes and farms destroyed. That was the largest disastrous event that ever hit the Ventura County. Today, Ventura County has a population of over 823,000 people.
If you ever need any roofing services in Ventura County, CA give Greatway Roofing a call. We have over 20 years of experience as the leading Ventura County roofing contractor.  We offer free, comprehensive estimates, and our work is fully guaranteed. Talk to one of our friendly team members now at (805)-523-2550.